Laksala
Overview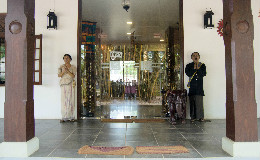 Laksala
When it comes down to souvenirs and gifts for special occasions, Laksala is a great outlet to visit in Colombo. Established in 1982, this is the only devoted government franchise in the country. Committed to produce and provide visitors with a collection of different products, quality is always reassured.
Laksala relies heavily on showing off local heritage and culture through arts and crafts and over the years, it has grown from selling handcrafts to precious gems and jewellery. Inside the store, you will find numerous items on sale, from stylish handbags made from rush and reed ware to intricate wood work products that will look fabulous on display in any living room. Paintings that express opulent historic events and even furniture made from local raw materials.
If none of these products suit your taste, then do not fail to look through the garment section. There you might find yourself the perfect batik top and vibrant accessories that will suit your complexion.
The store isn't just confined to these departments, with a food section available for visitors you can browse through different bottled food products, exquisite spices (It is recommended if you plan on cooking a local dish at home, as all the spices sold are of premium quality and rich in flavour) and last but not least high quality tea.Find all of this and much more when you visit any of Laksala showrooms.
Laksala has recently opened a store at the National Museum Premises. The entrance is from Nelum Pokuna Road. The full address is 53A, Museum Gallery Cafe, National Museum Premises, Nelum Pokuna Road, Colombo 07.
More Info
Venue Details & Map
Laksala
No. 215, Bauddhaloka Mawatha, Colombo 00300
contact@laksala.gov.lk
www.laksala.gov.lk
Tel: +94 11 2580579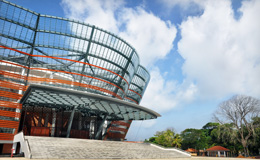 Colombo 07 or Cinnamon Gardens as it is also known is one of Colombo's plushest residential areas. The area gets its name from the large Cinnamon plantations that were in existence during the 18th century.
More..