Places to have Ceylon Tea
Overview
Though Sri Lanka is inherently a tea drinking nation only during recent times that cafes have been opening up primarily focusing on tea.
T Lounge by Dilmah is a very chic place to have tea in the evening. Located in Chatham Street, Colombo 1 and in Arcade Independence Square, both places offer a cosy and a peaceful setting with relaxing music and the rich scent of Ceylon Tea. Dilmah Tea lounge offers a range of unique tea shakes and also iced tea. Imagine the bliss of sipping a chilled cinnamon tea or an earl grey ice cream tea shake! The cinnamon ice cream tea shake and the pure peppermint iced tea are few of the must try items if you visit the T lounge.
Moving on to hot tea options it ranges from the original earl grey to Ceylon silver white tips tea. The lip smacking t kitsch which is strong Ceylon tea mixed with creamy condensed milk with a touch of lemongrass or ginger is another option which you should definitely try. The T lounge offers a range of crepes, sandwiches and cakes to be enjoyed with the teas so all in all you can have delightful experience at T lounge.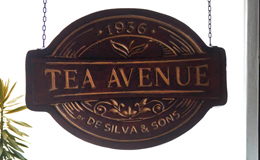 The range of teas offered at Ceylon Tea Moments is both interesting and filled with flavours. The staff is nice, the ambience is relaxing and the teas offered are worth a rave. So it definitely deserves a spot in the list of best places to have tea in Colombo. After going through the menu you might even wonder whether they actually mix things like cream and jelly with tea, but they do and they come up with the most interesting and lip smacking teas ever. Different flavours of tea brought from all over the island are turned into various concoctions of tea such as tea frappuccinos tea mocktails and of course the average cup of Ceylon tea.
Many love this place as it offers not only their high quality tea but also because of the scrumptious dishes they offer. They offer western and eastern dishes that are freshly prepared in their open kitchen. You can enjoy from crab sandwich, to fish ambultiyal (a way of preparing a fish dish with spices and condiments) or even roti. If you have a sweet tooth definitely try the waffles, they are soft and light. You can find Ceylon Tea Moments at the Race Course Promenade in Colombo 7.
The Heladiv Tea Club is another interesting place to have tea and dessert. It has burgers and sandwiches as well. However the place is known for their desserts and tea. The tea cocktails and the iced tea are popular choices among those who frequent the Tea club. Their desserts like the Death by Chocolate, the chocolate heaven which is a slab of rich chocolate brownies and the cheesecakes are items not to be missed. The Healdiv Tea Club is located at the Dutch Hospital precinct.
Their specialty being tea, Tea Avenue has both hot and cold options for tea. They have special regional teas and the Standard 36 and 66 teas which come from their own tea manufacturing brand. For milk tea the Standard 36 tea is used and you can choose to have a lip smacking milk tea prepared with fresh milk, powdered milk or condensed milk. The black tea which is commonly referred to as plain tea also has the options of light, medium and strong to suit each customer's taste. Apart from these options, they have three flavours of blooming tea and premium teas such as silver tip tea. For all health conscious beings, there are different flavours in the green tea range. Flavours like soursop, mojito, mint and chocolate would be ideal if you are in a daring mood. Located at Wijerama Junction, Colombo 7, Tea Avenue offers a fresh experience for anyone who is looking forward to enjoy a good cup of tea or even a scrumptious meal.
More Info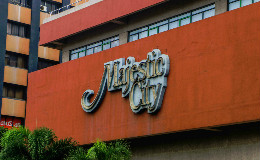 Some of the best shopping malls in Colombo to start off your shopping adventures would be Liberty Plaza in Colombo 3, Colombo's largest shopping mall Majestic City in Colombo 4 and the trendy and up market Crescat Boulevard.
More..