Independence Memorial Hall Colombo (Independence Square)
Overview
This imposing building is situated at the heart of Cinnamon Gardens, Sri Lanka's ritziest neighborhood. Nowadays, the Independence Memorial Hall is mostly popular as a recreational venue for joggers, strolling couples, students from the nearby university and families looking for a refreshing reprieve from the urban mess of Colombo.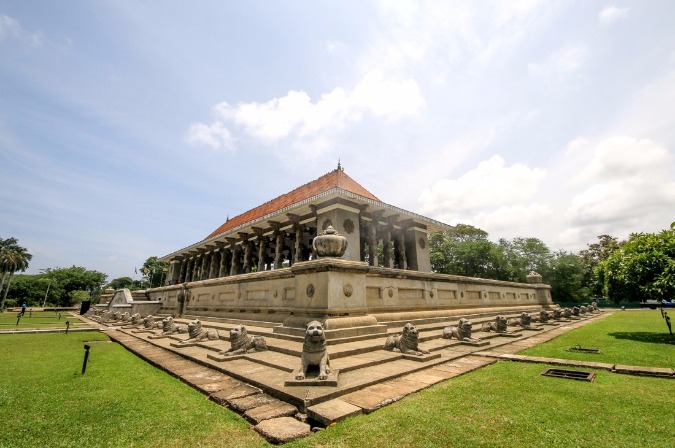 Actually, this majestic stone edifice commemorates Sri Lanka gaining its independence from the British Empire in 1948. The exact location is where Prince Henry, the Duke of Gloucester, opened Sri Lanka's first parliament on a special podium, bringing an end to almost five centuries of colonial rule and marking the beginning of Sri Lanka's self-rule. Originally, the Independence Memorial Hall hosted important diplomatic guests and ceremonial assemblies of the two houses of the Parliament.
Every architectural square inch of this monument teems with lavish symbols of the island's rich history and political freedom. At the entrance to the building is an imposing statue of D.S. Senanayake, Sri Lanka's first prime minister, surrounded by four stone lions with protruding eyes. These feral guardians were recreated from the lion statues of the 13th century Yapahuwa kingdom. The most prominent feature of the monument, the assembly hall, was inspired by the "Magul Maduwa," the royal court of the King of Kandy, the last kingdom on the island. Incidentally, it was at the Magul Maduwa that the Kandyan chieftains handed over the island's sovereignty to the British throne in 1815. The exterior of the assembly hall is decorated with "Punkalasas," pots of plenty, which signify wealth and prosperity. The interior of the hall is supported by 60 pillars adorned with famous Embekke wood carvings from the 14th century Gampola kingdom.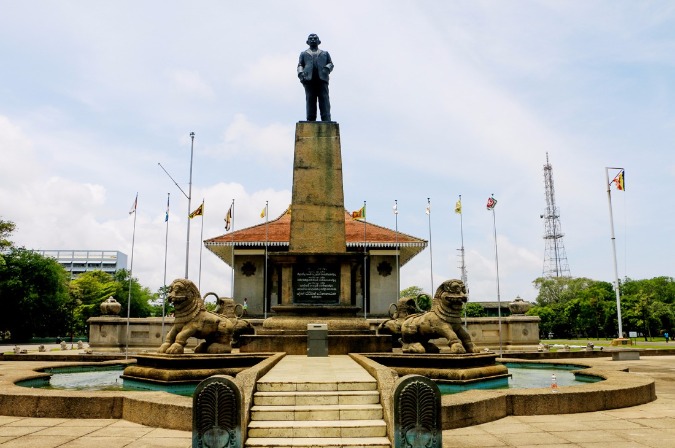 These extravagant symbolisms came at the request of Premiere Senanayaka, who commissioned the building and wanted a monument "worthy of this country's long and impressive history." Some of Sri Lanka's most prominent architects labored over a number of sketches before the scrupulous premier granted his approval, making the Independence Memorial Hall one of the most meticulously designed buildings in the Colombo metropolis.
Most visitors to the Independence Memorial Hall miss out on the basement museum that features fascinating exhibits showcasing Sri Lanka's colonial history and independence struggle. The museum also has illuminating cultural exhibits demonstrating Sri Lanka's ancient literature and arts.
The Independence Memorial Hall is the ideal choice for those seeking a quick, relaxing getaway in the city. There are no entrance fees or stifling crowds; just the serenity and elegance of this historic monument.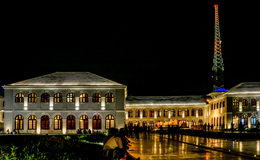 Arcade-Independence Square is located in Colombo 7 and is part of the process of beautifying Colombo. There have been a number of such refurbishments, thus introducing Sri Lanka, especially Colombo, to a culture that is still new to the country.
More..