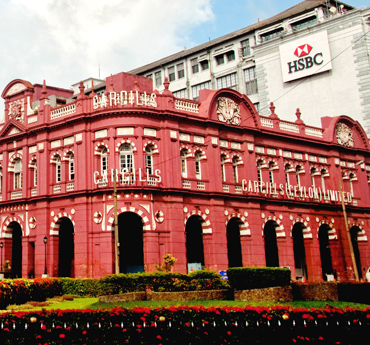 Renowned for its open air bazaars and markets, Pettah is by far Sri Lanka's busiest commercial area. It is where most of Sri Lanka's trading is done.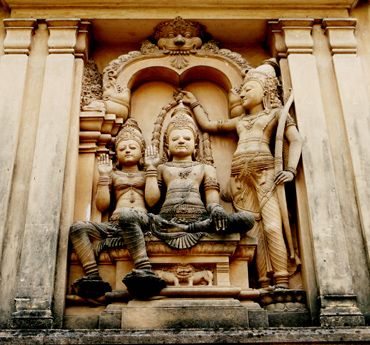 Situated 10km away from the heart of Colombo is the Kelaniya Rajamaha Viharaya.
Colombo Areas
Gifts & Souvenirs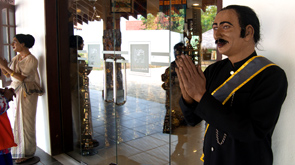 Established in 1982, this is the only devoted government franchise in the country.

Travelling in Colombo
For anyone looking to travel around Colombo, buses are the cheapest mode of transport available. Buses in Colombo are usually available throughout the day, are extremely frequent, and travel to almost any destination mostly converging at the Main Bus Terminal in Pettah or its immediate vicinity.
Colombo International Airport
The Bandaranaike International Airport (BIA) is the primary airport servicing the city of Colombo. Located approximately 32 km from the Colombo city centre, it serves as the hub for Sri Lankan Airlines, the national carrier of Sri Lanka, and Mihin Lanka, the Sri Lankan Budget Airline.
Visa to Sri Lanka
Foreign travelers to Sri Lanka are required to either have a visa or Electronic Travel Authorization (ETA) to enter the country. Since January 2012, all holiday or business travelers—except Singapore, Maldives and Seychelles nationals—must have ETA to enter Sri Lanka.
Travel Information Centres
Visitors to Colombo can obtain travel information from the two main travel information centres set up by the Sri Lanka Tourism Development Authority (SLTDA). The centres are located conveniently in Colombo and at the Bandaranaike International Airport (BIA).
The Colombo and BIA information centres are open 24 hours a day
Currency Exchanging
When travelling about Sri Lanka it is advisable and highly recommended for tourists to always carry Sri Lankan currency. It is rare within Colombo and even more unlikely in outstations that transactions can be done in regular retail shops with US Dollars or any other foreign currency.