Mount Lavinia
Overview
Located a 20 minute drive south from the heart of Colombo, Mt. Lavinia is a well-populated largely a middle class and mostly residential suburb famed for its beaches. For decades Mt. Lavinia has been considered a hot spot for many a tourist to enjoy the golden beach stretching out for a couple of miles.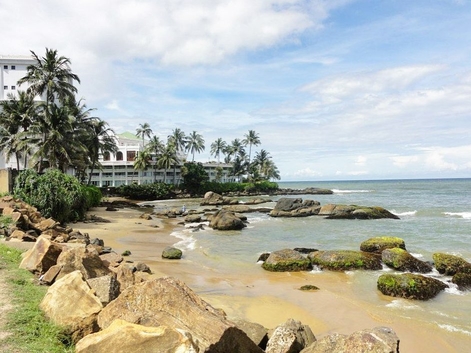 The city's name is built around the residence of Sir Thomas Maitland, the Governor of Ceylon from 1805-1811. The Governor's mansion is today the iconic Mount Lavinia Hotel the most famous hotel property on the outskirts of Colombo. The Mt. Lavinia Beach is a popular venue for visitors and locals alike with thousands flocking the beach during weekends and holidays. The beach is also one of Sri Lanka's main sea-bathing spots and is also home to some of the most amazing sunsets visible to Sri Lanka.
Many a beach restaurant, bar and hotel are located along this golden mile of beach. Come evening or the weekend, many of these venues are full of people looking to enjoy a scrumptious meal or to just wind down with their favourite beverage in hand enjoying the cool breeze of the Indian Ocean.
Gallery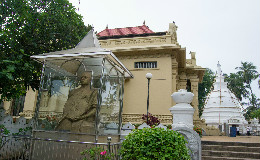 Located on the outskirts of Colombo away from the hustle and bustle of city life, lined by beautiful green paddy fields is the Bellanwila Rajamaha Viharya. Easily accessible and situated along the road to Maharagama this temple holds a special place in Buddhist devotees of Sri Lanka.
More..