Diyatha Uyana Colombo
Overview
The busy and crowded capital city of Colombo doesn't have many spaces to relax and enjoy the outdoors unless you go to a club such as a Golf club or a Rowing club for which you would usually need membership. The concept of Diyatha Uyana was welcomed as a novel and refreshing change for Colombo city dwellers and tourists probably due to this reason.
When you come to the Rajagiriya town and head towards the Parliament the shaded white roofing of the Diyatha Uyana stalls could be seen from the main road. These premises are just next to the Waters Edge Hotel. It is ideal for a stroll in the evening or even jogging as there are jogging paths. You might also spot a cute duck or two waddling along the path looking for something to peck and eat, if you are lucky.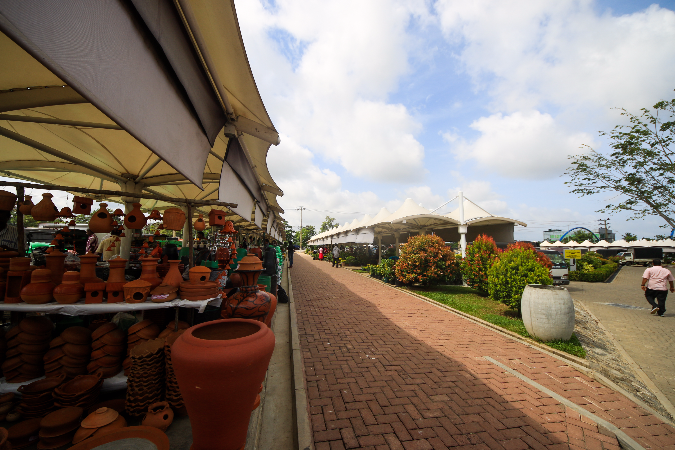 The premises are well kept and clean and it is a public outdoor space which gives the opportunity for people from all walks of life to hang around, have chat and enjoy their time at Diyatha Uyana. Many people go to Diyatha Uyana during the evening as the sun set and the shimmering waters of the Diyawanna Lake which is adjoining the Diyatha Uyana makes the experience all the more perfect. Kids and even adults go on boats rides in this lake and there is also a floating restaurant which is another attraction for Diyatha Uyana visitors.
The aquarium at Diyatha Uyana attracts many kids and especially during evening crowds gather around the circular aquarium as it offers a moment of tranquillity to the city dwellers' lives. However this is not something gigantic and high tech as the aquariums you see in countries such as Singapore nor can you expect exquisite fish to swim to and from in these tanks. But the concept is a fresh idea to Colombo and it is very well maintained so a quick stroll around the aquarium would be nice on a lazy evening.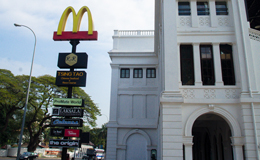 Colombo 07 or Cinnamon Gardens as it is also known is one of Colombo's plushest residential areas. The area gets its name from the large Cinnamon plantations that were in existence during the 18th century. Many of Colombo's aristocratic families and diplomats live in Colombo 07 while many of Colombo's 'elite' schools such as Royal College, Ladies' College, D. S. Senanayake College, St Bridget's Convent and the University of Colombo are also located here. In short, Colombo 07 can easily be identified as the most affluent area in Colombo.
Some of the most popular attractions in Colombo 07 include the National Museum, the historic Independence Square, the Planetarium, Colombo Town Hall which has been designed similar to the Capitol State Building in Washington DC, and the ever popular Victoria Park or Viharamahadevi Park Colombo's much smaller version of New York City's Central Park.

More..