Colombo 06 (Wellawatte)
Overview
Located immediately south of Bambalapitiya the city of Wellawatte is a busy and densely populated town with many textile and jewellery shops as well as restaurants and apartment complexes. A vast majority of the people living in Wellawatte are Tamils hence many of these shops too are owned by them. One of the city's icons, the Savoy Cinema located on the border of the city has been one of Colombo's favourite entertainment venues for many decades while the Wellawatte Beach, home to the Kinross Swimming and Life Saving Club, is also a very popular attraction here.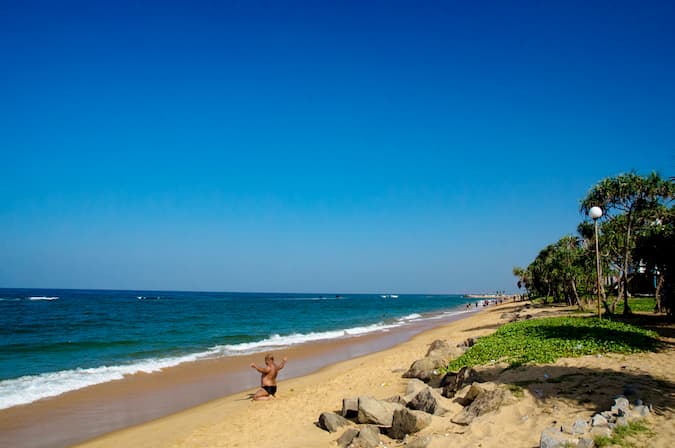 Global Towers Hotel is probably the best rated hotel in Wellawatte while the Hotel Sapphire is also a pretty decent accommodation option. Rest houses and inns are also aplenty along the Marine Drive offering low-cost yet comfortable and convenient accommodation facilities. The Marine Drive is also home to a plethora of seafood restaurants including the ever-popular 'Beach Wadiya', one of Sri Lanka's best seafood restaurants.
Visitors to Colombo 6 must visit 'Gandhara' on Stratford Avenue, a lifestyle concept store created to appeal to even the most discerning of shoppers. From antiques to collector's items and homeware to arts and craftsmanship from across the world, Gandhara offers a rare treat for fusion and exotic art lovers visiting Colombo.
Located a 20 minute drive south from the heart of Colombo, Mt. Lavinia is a well-populated largely a middle class and mostly residential suburb famed for its beaches.
More..