Ape Gama Colombo
Overview
Imagine a rural village in the middle of a busy metropolis. This is what "Ape Gama," which literally means our village, promises its visitors. This curious attraction, that reimagines what Sri Lankan village life was like decades ago, is situated in Sri Lanka's capital city, across the lake from the Geoffrey Bawa-designed Parliament building. Only minutes away from Colombo's swanky resorts and shopping centers, "Ape Gama" attracts throngs of visitors each week seeking a short break in a unique venue.
Formerly, this place was known as the "Battaramulla Janakala Kendraya" that showcased local crafts.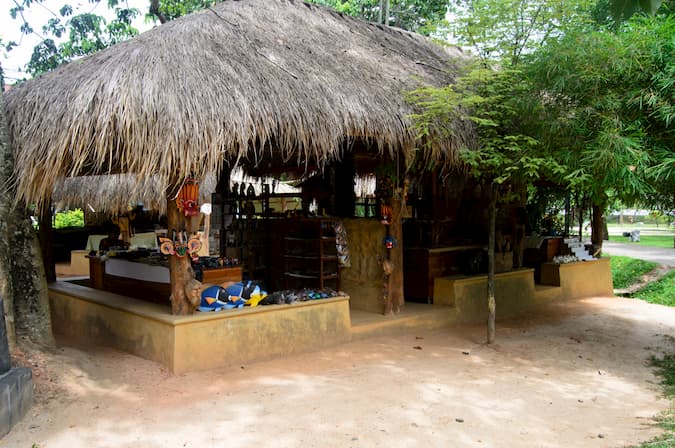 The lush greenery and the assiduously swept golden lawns of this cultural village refreshingly contrast the gray sidewalks and the infuriating congestion of the city. Visitors to Ape Gama are warmly greeted upon arrival by the "Maha Gamaya," the village headsman, who then proceeds to guide the guests around the "village" with lovely anecdotes of rural life. MahaGamaya will make special stops at important households of the village, such as the "Veda Gedara," the house of the village doctor who prescribes traditional Ayurveda medicine for patients. Sri Lanka has its own Ayurvedic tradition, distinct from India's, believed to date back about 3,000 years. Visitors will have the rare opportunity to witness the "vedamahattya" prepare aromatic herbal concoctions derived from ancient prescriptions.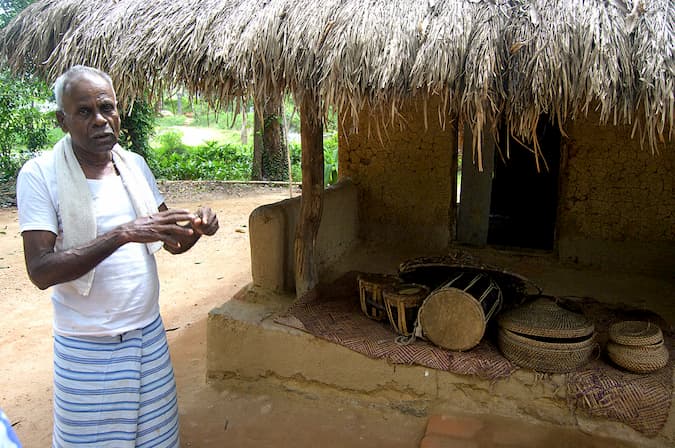 Around the village are many mud huts with straw-thatched roofs occupied by painted figurines of farmers and gardeners tending to patches of cinnamon, areca nut, gourd, or cloves. On Ape Gama grounds visitors can marvel at figurines of vegetable sellers, bullock carts, snake charmers and replicas of village essentials such as the "veebissa," paddy storage. Other huts are occupied by real artisans, who elegantly produce Sri Lankan jewelry, batik cloth, woodcrafts, pottery, brassware and cane work from scratch, on site. Many of these handicrafts can be purchased at the Laksala, the state souvenir boutique store located on the premises.
Other living occupants demonstrate how local delicacies are prepared. Garden fresh produce is processed using tools like the "Kurahan gala," traditional grinder, well spiced and cooked into mouth watering treats such as "kavum," fried treacle cake, and "kokis," crispy cookies. There are many food outlets on the premises selling scrumptious Sri Lankan food along with blends of Asian and Western cuisine.
Ape Gama
110 New Parliament Rd,
Sri Jayawardenepura
Kotte 10120
Tel: +94 112 785 826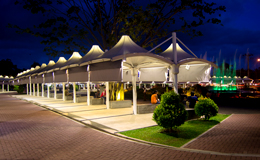 When you come to the Rajagiriya town and head towards the Parliament the shaded white roofing of the Diyatha Uyana stalls could be seen from the main road.
More..