Barracuda Sea Food & Grill
Overview
Situated on the Wellawatta/Dehiwala coast along the Marine Drive, sandwiched between the Main Line railway tracks and the Indian Ocean, Barracuda Seafood & Grill embraces the spirit of family-friendly beachside dining.
In an area littered with restaurants and eateries offering masala thóse, fried rice and "shorties," Barracuda specializes in exclusive Chinese and Thai dishes prepared by an experienced chef from Thailand, whose forte is seafood. The restaurant has three menus: à la carte Chinese, Thai and a "function" menu. Seafood, of course, features prominently on all three—prawns (medium and large), cuttlefish, regular fish, "garupa" or "korali," crab and lobster served fried, poached, steamed, boiled, curried and more. (Barracuda's fastest moving dish is "chili crab.")
Meats, mainly chicken, beef and mutton or lamb, are also served in signature Asian-style dishes (sweet and sour, in hot sauce, with chili and so on). Vegans and vegetarians need not panic; the menus have a number of vegetable, bean curd and scrumptious omelet dishes. The Chinese menu, in particular, offers several delicious bean curd dishes, such as Indonesian style with thick, spiced gravy or served with two kinds of mushroom in oyster sauce. Barracuda has an exotic combination of appetizers—fish cake, prawn toast and papaya salad to name a few. The Chinese menu offers fine "clear" soups. The delectable desserts served include the must-have mango with sticky rice, the very Sri Lankan Wattalappan or a choice of sharply flavorful local ice cream.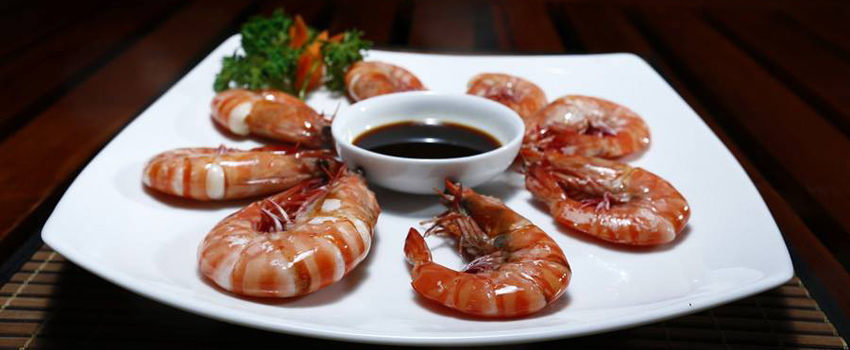 The dining experience here is very atmospheric and scenic. The restaurant's dining area is located right next to the sandy beach, well shaded by magnificent mangroves and palm trees, especially appreciated during lunch time when the coastal sun can be quite harsh. There's a drinks hut in the dining area offering mocktails, sodas and fresh fruit juice (mango, Ambarella or strawberry are some of the choices on offer.) The restaurant faces the bellowing ocean and has an ample supply of cooling sea breeze. The owners take particular care in providing live entertainment, soothing rather than booming, with local talent. In the evening, the staffers put out tables on the golden beach for lovely candlelit dinners for couples, families and other groups. The beach is private, without hassling beach boys or vendors.
The restaurant has a cozy private dining area if preferred. There's also a function area, air-conditioned, minimalist with a separate entrance, for business dinners or private events for larger groups.
Barracuda Sea Food & Grill
No 41/2, Wasala Road, Dehiwala
www.barracuda.lk
Tel: +94 11 2 710777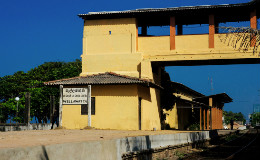 Located immediately south of Bambalapitiya the city of Wellawatte is a busy and densely populated town with many textile and jewellery shops as well as restaurants and apartment complexes.
More..