Colombo National Museum
Overview
The National Museum Colombo first opened in 1877 with only 800 exhibits showcasing some aspects of the history and culture of Sri Lanka. Today, it has over 100,000 exhibits and the most important library on the island. The Museum became so popular over the years the Sri Lankan Government had to establish a new ministerial department dedicated solely to managing the Museum.
Located near the Nelum Pokuna Theatre in swanky Colombo 7, the National Museum is the largest museum on the island. The two-storied Italianate building and its lush, well-manicured lawn with banyan trees is an exhibit in itself. Visitors are greeted at the Museum's lobby by a serene Buddha statue in meditation pose carved out of stone dating as far back as 4th to 5th century. This is one of the best-preserved ancient statues found on the island and is hailed by historians as a sculpting masterpiece.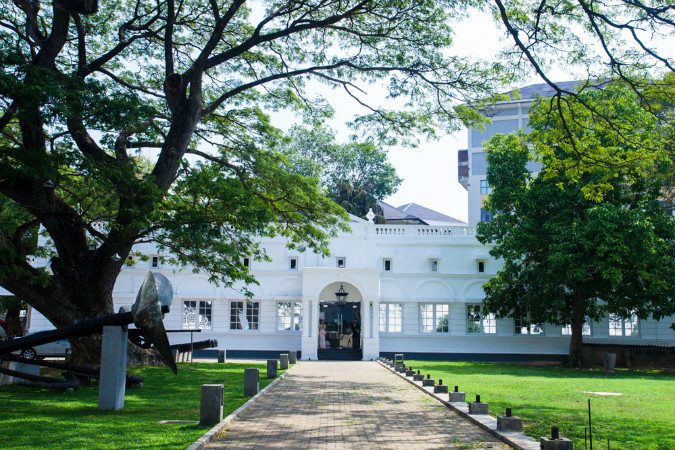 Some of the Museum's galleries date back to its inception almost 140 years ago. They demonstrate all manner of exhibits from the island's earliest agricultural civilizations to the modern colonial period. The exhibits include ancient rock inscriptions, swords, jewelry, coins, frescoes and lamps. Newer galleries have guns and breathtaking watercolor paintings of the colony of Ceylon by Englishmen who ventured here. The library houses a special Bronze Age collection of artifacts that is frequently flanked by large, appreciative crowds. The Museum's most famous exhibit is the red-velvet laden throne of the King of Kandy, the last local king of Sri Lanka. When this exhibit was first opened to the public in 1934, the curators had to extend the exhibition by two more weeks to accommodate the crowds, which numbered to almost 750,000 by the end of the month. The ornate throne continues to be a crowd magnet. The National Museum Colombo also has excellent collections of antique puppetry and demon masks.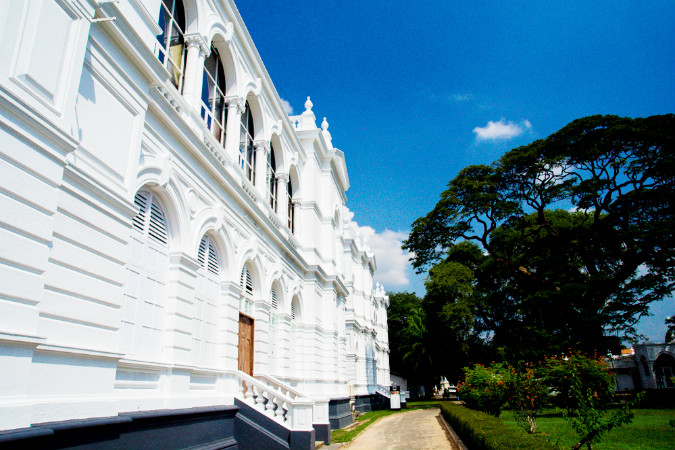 The Museum's library has troves of local publications acquired over 129 years. Since the library became Sri Lanka's first legal depository, it has collected over 12 million documents. Among its vast collections are palm leaf manuscripts written in several languages centuries ago on subjects such as folklore, astrology, architecture and demonology. Impressively, the Colombo National Museum has an incredible natural history collection, housed in a separate building on the same premises. The eclectic exhibits include prehistoric cave paintings, fossils of Homo erectus hominins, a long extinct human ancestor, massive bones of blue whales and a two-headed goat.
The National Museum Colombo is open from 9 a.m. to 6 p.m. every day except on public holidays.
National Museum Colombo
854 Sir Marcus Fernando Mawatha,
Colombo 00700
+94 112 695366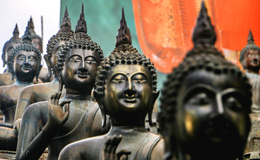 The 120-year-old Gangaramaya is not the typical Sri Lankan temple. Situated in the bustling inner-city Colombo, nearby the scenic Beira Lake, this intriguing temple complex is simultaneously a hugely popular tourist attraction, a place of worship and a learning and vocational training center.
More..