Kelaniya Raja Maha Viharaya (Buddhist Temple)
Overview
Situated 10km away from the heart of Colombo is the Kelaniya Rajamaha Viharaya. The ancient chronicle 'Mahavamsa' states that on the eighth year following enlightenment; the Buddha visited Kelaniya with 500 Bikkhus (Monks) on the invitation of King Maniakkhikha to preach the dhamma.
A stupa(hemispherical structure ) was built on the place where the Buddha preached his sermon also enshrining the supposed gem-studded throne on which he sat. Although unclear as to who originally built the stupa, it was known to have been renovated in the 3rd century BC by King Uttiya. Many kings contributed to the preservation of Kelaniya and during the Kotte Kingdom (14th Century) it was considered an important place of worship.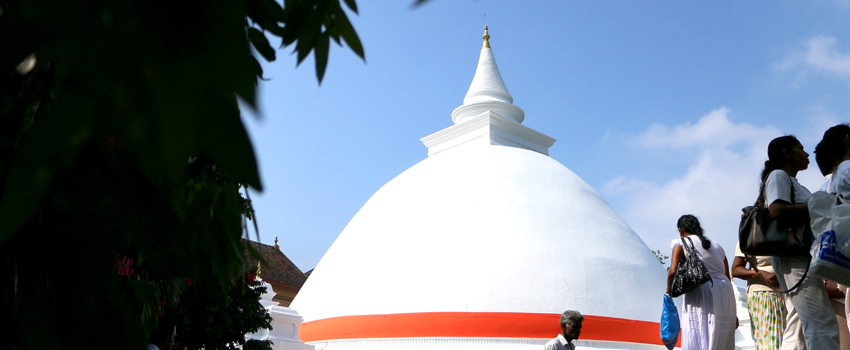 During the Portuguese occupation of Sri Lanka (16th Century) the buildings in the temple premises were destroyed. It was reconstructed in the 18th century during King Kirthisri Rajasinghe's reign. The murals which we see today inside the temple walls were restored by the renowned artist Solias Mendis, inspired by the artwork of the Ajanta and Elora caves of India.
A must see for any traveller, the weekends and Poya Days are very crowded. If seeking isolation and quietness avoid the above days. The 'Duruthu Perahera' (Kelani Procession) is held every year on the day before the January poya day.
Kelaniya Rajamaha Viharaya
Peliyagoda, Kelaniya
Tel: +94(0) 112 911 505