Bellanwila Rajamaha Viharaya (Bellanwila Temple)
Overview
Located on the outskirts of Colombo away from the hustle and bustle of city life, lined by beautiful green paddy fields is the Bellanwila Rajamaha Viharya (Bellanwila Temple). Easily accessible and situated along the road to Maharagama this temple holds a special place in Buddhist devotees of Sri Lanka.
As chronicled in ancient texts, Bellanwila Temple is home to one of the 'thirty two saplings' that sprang forth from the historic Sri Maha Bodhiya itself. With archaeological evidence that reinforces the existence of a shrine that dates back to the King Parakrambahu VI in the 15th century and the subsequent rediscovery of the Bodhi tree in the 1850's boasts a rich and somewhat mysterious history.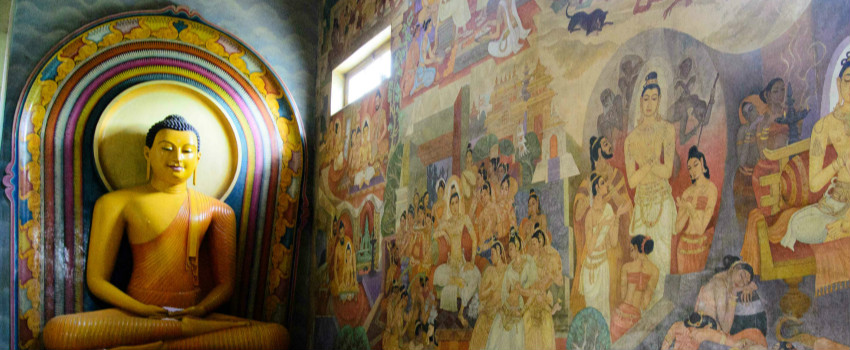 Adorned with buildings that are homage's to their historical counterparts the temple premises are replete with beautifully crafted Buddha statues, balustrades and beautiful murals embellishing the inner walls of buildings.
The annual Esala Perehara (pageant) which was commenced in 1950 under the auspices of Ven. Bellanwila Sri Somarathana Thero has become a religious event which Buddhist devotees from all over the island come to be a part of. Commencing in mid August the Bellanwila Perahara culminates in a grand pageant at the end of the month. We recommend this event if you are visiting Colombo in the month of August.
Bellanwila Rajamaha Viharaya (Bellanwila Temple)
Dehiwala Road,
Boralesgamuwa 10290
Tel: +94 112 738361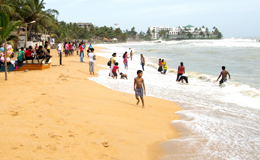 Mount Lavinia is also known among the locals as 'Galkissa' which means rocky area and legend has it that a treasure trove from a ship wreck is hidden beneath the rocks the beach.
More..