Exchanging Currency
Overview
When travelling about Sri Lanka it is advisable and highly recommended for tourists to always carry Sri Lankan currency. It is rare within Colombo and even more unlikely in outstations that transactions can be done in regular retail shops with US Dollars or any other foreign currency. However most established or noted tourist establishments will accept foreign currency, yet it is highly advised to carry local currency at all times when travelling within the country.
The currency used in Sri Lanka is Sri Lankan Rupees (LKR). One US Dollar is roughly equivalent to 130 Sri Lankan rupees, yet this often subject to change, but fluctuations can easily be monitored or checked online and it is advisable to do so before if exchanging foreign currency at any place other than a national bank or recognized hotel.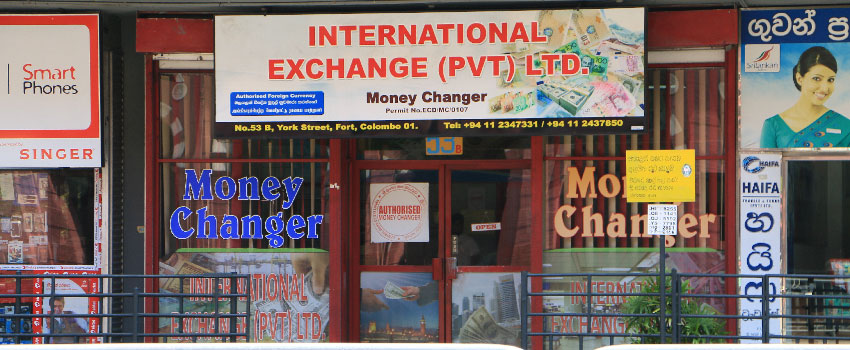 Sri Lanka is now a booming tourist hub and exchanging foreign currency is not difficult at all. There are various institutions private and government run to make such transactions. Noted hotels will always have services for such available as will any bank. Upon arrival at Bandaranaike airport there will be outlets for notable banks where you may exchange your currency for LKR. It is also advised to keep currency in Sterling pound Euro or US Dollar for further ease in currency exchange. Traveller's cheques are received, but it must be noted that the rates will often be higher.
There are registered money exchangers who will offer better rates than banks. In such scenarios discretion is paramount and it is always best to check the bank rate beforehand for comparison.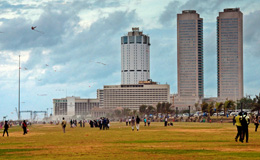 Sri Lanka, being an island, is known for her amazing beaches and views of the sea. However, in Colombo,it isn't always easy to find a place where you can enjoy the crashing of the waves and most of all, an undisturbed view of the sunset.
More..