Isipathanaramaya Buddhist Temple
Overview
Built in the early 1900's the Isipathanaramaya Buddhist temple was built in memorial to Edward Henry Pedris who was executed during the British colonial rule, by his father. It is situated very near the heart of Colombo in Havelock Town (Colombo 05). The temple is an often frequented site by both tourists and locals alike though for very different yet similar reasons. Some come to find peace in Buddhism while some come for the beauty of the place. Yet the art and setting of it is but in itself a declaration of the Buddhist way of life.
Isipathanaramaya is a place of serenity and place of calm amidst chaos where the devout may worship and revel in the teaching of the Buddha and find inner peace. But for a person who does not seek Buddhism it is a place of beauty and wonder where the 20th century architecture collides with ancient styles of building in a frenzy of creativity. The mind boggling frescoes and statues truly capturing the life and tale of the Buddha while retaining the light of what he is testament to.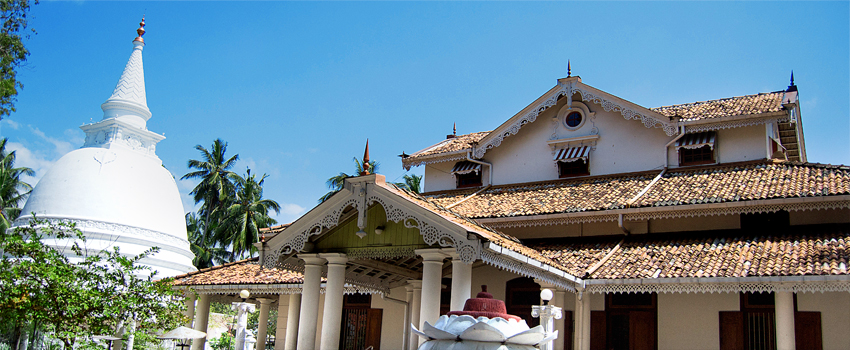 The frescoes found here are truly stunning, created by the renowned Sarlis master in the 1920's they still retain their beauty though the years have passed and time attempts to take its toll. Isipathanaramaya still remains as it was the day it was built with no modifications or alterations being done to its original layout.
Apart from the artwork sculptures and serenity the temple houses a magnificent Stupa and Bo tree. The isipathanaramaya is one amongst the few Buddhist temples that house and glorify a fading culture and way of life in the growing industrialized hub the capital of Sri Lanka has become. Isipathanaramaya is a place truly worth the visit regardless whether the motive maybe religiously or artistically appreciative or simply for a change from the mundane.
Isipathanaramaya Buddhist Temple
Isipathana Road
Colombo 00500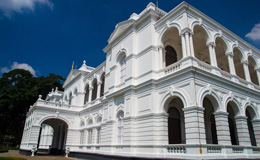 The National Museum of Colombo first opened in 1877 with only 800 exhibits showcasing some aspects of the history and culture of Sri Lanka. Today, it has over 100,000 exhibits and the most important library on the island. The Museum became so popular over the years the Sri Lankan Government had to establish a new ministerial department dedicated solely to managing the Museum.
More..