SSC Cricket Ground Colombo
Overview
The Sinhalese Sports Club Cricket Ground, colloquially simply called the SSC Ground, is a highly-regarded international cricket venue both the cricket-obsessed, and not, can enjoy. Interestingly, the SSC Ground is located in Colombo's swanky Cinnamon Gardens neighborhood, right across the street from the National Library of Sri Lanka and surrounded by numerous embassies and consulates, including the British, Chinese, Australian and Japanese ones. Flanked by smaller sports grounds and devoid of the usual concrete barrenness of Colombo, the SSC Ground is a fantastic venue for jogging, strolling or, of course, to watch a cricket match, while enjoying the gentle breeze coming from the Beira Lake about three kilometers away.
The SSC Ground is the headquarters of Sri Lanka Cricket, which oversees the Sri Lankan cricket team and formal matches played in the country. For the ardent cricket fan, the SSC Cricket Ground Colombo is a historical venue filled with many landmark victories of Sri Lankan cricket history. Local fans call the SSC Ground "Lord's of Sri Lanka," for having hosted the most domestic finals and test matches than any other cricket venue on the island.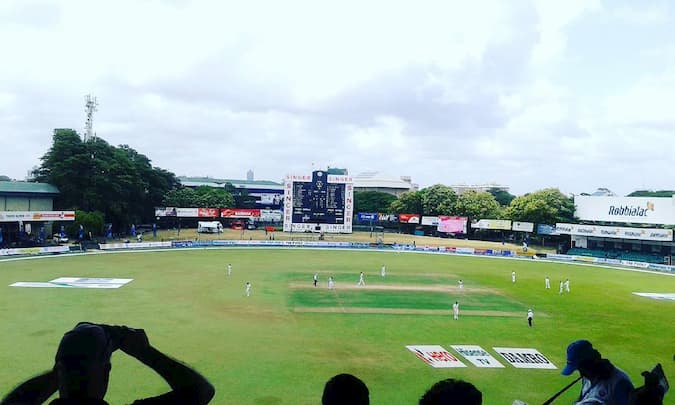 The Ground has a long history dating back to 1899, but its present location—which used to be land used as an aerodrome by Allied forces during WWII—was developed into a first-class cricket venue in 1956. After the Ground held its first match in 1955, a local nightclub owner named Donovan Andree lent a whopping Rs. 300,000 to build the Ground's signature pavilion. The giant scoreboard and sight screens that are now all too familiar to cricket followers were built in the mid-seventies.
The SSC Ground is not the first test cricket ground in Sri Lanka, nor is it the most picturesque, but it is venerated by local fans as the preeminent venue that nurtured Sri Lankan cricket towards its current international status. Since test cricket came to Sri Lanka in 1982, the SSC Cricket Ground has been the venue for a number of notable events in cricket history, including in 2001 when Bangladesh's Mohammad Ashraful, one day short of his seventeenth birthday, became the youngest player to score a test century. The Ground also proudly records cricket legend Muttiah Muralitharan as the highest wicket-taker at the venue.
Other than being the cricket fan's paradise, the SSC Ground has a lovely restaurant and a bar serving à la carte meals prepared by an in-house chef. There's also a snack bar that serves scrumptious quick-eats and tropical fresh juice. The restaurant is also a popular spot for casual gatherings, birthday parties and business dinners.
Sinhalese Sports Club (SSC) Cricket Grounds
35 Maitland Place,
Colombo 00700.
Email: [email protected]
www.ssc.lk
Tel: +94 11 269 6579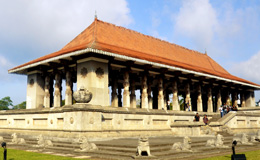 This imposing building is situated at the heart of Cinnamon Gardens, Sri Lanka's ritziest neighborhood. Nowadays, the Independence Memorial Hall is mostly popular as a recreational venue.
More..