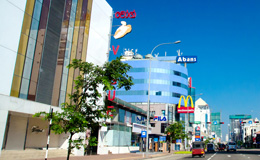 Colombo 07 or Cinnamon Gardens as it is also known is one of Colombo's plushest residential areas. The area gets its name from the large Cinnamon plantations that were in existence during the 18th century. Many of Colombo's aristocratic families and diplomats live in Colombo 07 while many of Colombo's 'elite' schools such as Royal College, Ladies' College, D. S. Senanayake College, St Bridget's Convent and the University of Colombo are also located here. In short, Colombo 07 can easily be identified as the most affluent area in Colombo.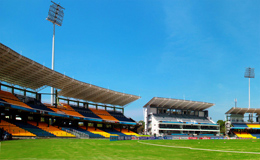 R. Premadasa International Cricket Stadium, sometimes called the Premadasa stadium or Khettarama stadium, is the largest cricket venue in Sri Lanka with seating available for 35,000 people.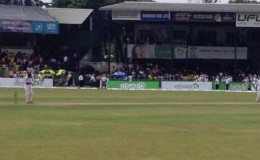 The SSC Cricket Ground in Colombo 7, Sri Lanka, is a legendary cricket venue and the headquarters of Sri Lanka Cricket. Locally called the "Lord's of Sri Lanka," SSC Ground has hosted the most number of domestic finals and test matches in Sri Lanka.